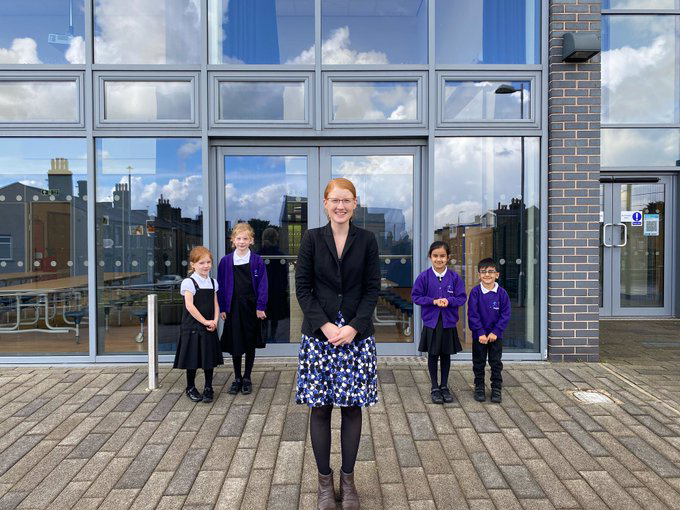 Holly Lynch MP praises the Academy's coronavirus response
Labour MP for Halifax Holly Lynch visited The Halifax Academy to meet students and staff and to see all the hard work that has been going on to keep everyone safe and to keep on learning during these difficult times.
Holly was impressed by the safety measures, brilliant lessons and calm environment throughout the school, from Reception to Year 11. She spoke about the importance of how we must all work together to stay safe.
We can help prevent the spread of coronavirus by taking simple precautions, such as physical distancing, wearing a mask, keeping rooms well ventilated, avoiding crowds, cleaning our hands regularly, and coughing into a bent elbow or tissue.
There are a number of measures in place at The Halifax Academy to help keep students and staff safe, such as the extra handwashing stations, mask wearing, one-way system, zoning, timetable adjustments and more. We also have a strict process in place that we will follow should there be a positive case in school. We work with Calderdale's Public Health Team to ensure that procedures are correct and safe and that we are sending the correct children home to isolate. We work hard to minimise disruption to learning and to avoid sending whole year groups home unnecessarily.
If you are unsure about symptoms, when to self-isolate or when to get a test, you can refer to this guide. Further information can be found by visiting: https://www.nhs.uk/conditions/coronavirus-covid-19/